Service Spotlight: The Beverly Hills Firefighters Association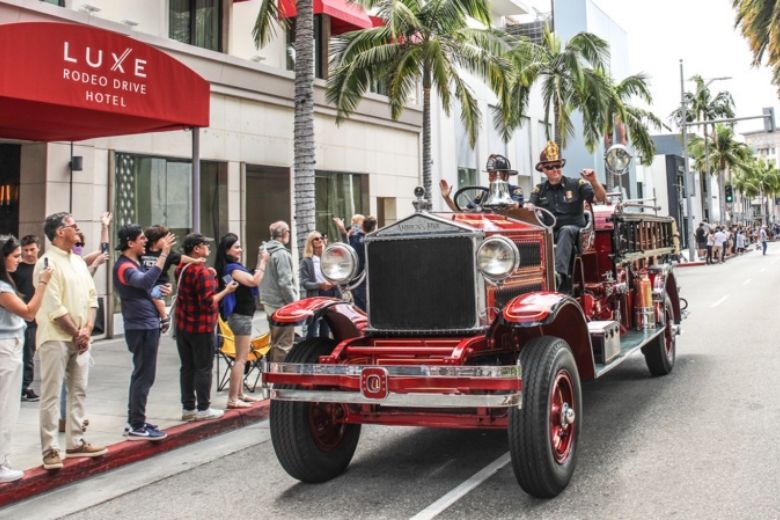 Beverly Hills Fire Chief Greg Barton and Fire Engineer Amy Horst cruise down Rodeo Drive in a fully restored Ahrens Fox fire engine.
During a difficult year, nonprofits helped countless people pull through. To highlight the incredible work that organizations in and around Beverly Hills are doing for the community, the Courier is starting a new Q&A feature called Service Spotlight. For our first edition, we spoke to Victor Butierrez, a Beverly Hills firefighter and the president of the Beverly Hills Firefighters Association. Since 1939, the BHFA has provided funds and support to Beverly Hills firefighters, and partnered with the Beverly Hills Community to effect change.
What is the Beverly Hills Firefighters Association?
We're not the union, but we are the labor representatives for the members of the fire department. That entails contract negotiations with the city on pay and benefits, it includes obviously community outreach and our involvement in the community, along with kind of partnering with the department on a lot of those things.