Past Presidents
Sharona R. Nazarian – 2020-2021
Michael Lushing – 2019-2020
Jim Jahant – 2018-2019
Myra Lurie – 2017-2018
Adam Heller – 2016-2017
Alissa Roston – 2015-2016
Sean O'Donnell – 2014-2015
Susan Berk – 2013-2014
AJ Willmer – 2012-2013
Brooke Knapp – 2011-2012
Mitch Dawson – 2010-2011
Joe Bryant – 2009-2010
Michael Blumenfeld – 2008-2009
Robbie Anderson – 2007-2008
Brad Robinson – 2006–2007
Jerrie Heslov – 2005–2006
Murray Fischer – 2004–2005
Elden S. Fox – 2003–2004
Les Bronte – 2002–2003
Randy Magnin – 2001–2002
Koula Fuller – 2000–2001
Donald J. Oblander – 1999–2000
Paul Kanin – 1998–1999
Dr. Herbert Rappaport – 1997–1998
Leonard Wasserstein – 1996–1997
Rosalinda O'Neill – 1995–1996
Jim Sharp – 1994–1995
Ugo Mamolo – 1993–1994
Rev. M. Gregory Richard – 1992–1993
M. Alan Bunnage – 1991–1992
Robert K. Tanenbaum – 1990–1991
John Eikrem – 1989–1990
Mike Sumja – 1988–1989
Walther R. Puffer – 1987–1988
James C. Lewis – 1986–1987
Fred Nason Jr. – 1985–1986
Karl Schurz – 1984–1985
Jack Hupp – 1983–1984
Rev. James Morrison – 1982–1983
Donald Tronstein – 1981–1982
Robert Creighton – 1980–1981
Robert Border – 1979–1980
Thomas C. Webster – 1978–1979
Charles M. Hart – 1977–1978
Keith Wolf – 1976–1977
Dr. Richard Keagy – 1975–1976
Allen Grimes – 1974–1975
Milton Fessenden – 1973–1974
George Fenimore – 1972–1973
M.F. "Cal" Killen – 1971–1972
John F. Glick – 1970–1971
Wilber Horam – 1969–1970
H. Stanton Johnson – 1968–1969
Serge R. Ballif – 1967–1968
Edgar A. Poe – 1966–1967
Gordon L. Payne – 1965–1966
Robert A. Groves – 1964–1965
C. Richard Spriggs – 1963–1964
Benjamin F. Sanford – 1962–1963
Richard C. Larson – 1961–1962
Dr. Hilan F. Keagy – 1960–1961
John B. Wentz – 1959–1960
Kenneth L. Peters – 1958–1959
Archie H. Dickranian – 1957–1958
Jack H. Matthes – 1956–1957
George C. Silzer – 1955–1956
J.B. Edwards – 1955-1966
Joseph A. Long – 1954-1955
Dr. James C. Doyle – 1953–1954
Edward J. Hum – 1952–1953
Fred H. Luth – 1951–1952
R. Gerald Mitch – 1950–1951
Gene Gunther – 1949–1950
Edward G. Worr – 1948–1949
E. Jordon Brookes – 1947–1948
Fred N. Nason – 1946–1947
John G. Deaton – 1945–1946
Harrison H. Rhoads – 1944–1945
Ralph C. Long – 1943–1944
Elroy L. Payne – 1942–1943
John E. Hill – 1941–1942
Dr. Harry H. Blodgett – 1940–1941
Richard C. Waltz – 1939–1940
Karl B. Schurz – 1938–1939
William C. Ackerman – 1937–1938
T. Owne Dorsey – 1936–1937
Deming G. Maclise – 1935–1936
Leland P. Reeder – 1934–1935
Ira N. Frisbee – 1933–1934
Alpha J. Beaudette – 1932–1933
Marvin C. Park – 1931–1932
Fred M. Shelton – 1930–1931
Ralph W. C. Shull – 1929–1930
George R. Barker – 1928–1929
Barne Padway – 1927–1928
Frank Burnaby – 1926–1927
Eugene F. Consigny – 1924–1926
President's Message
It is with distinct pleasure that we welcome you to The Rotary Club of Beverly Hills, the Garden Spot of the World. Rotary is where neighbors, friends, and problem-solvers share ideas, join leaders and take action to create lasting change. We support local and international projects to promote peace, fight disease, homelessness and hunger, promote education and provide clean water wells, just to name a few.
We presently meet every Monday at noon at The Beverly Hills Hotel, our home since 1924. Our Club consists of all those who are civic-minded individuals who are leaders in their industry. The one thing we all have in common is our desire to help those in need and support our community.
Our members always step and perform as only Rotarians do; with strength, creativity, perseverance, and a love for our fellow beings. Through the generosity of our members, each year our Rotary Charitable Foundation Fund provides over $150,000 to local charities as well as tens of thousands of dollars to our international charities. We coordinate, plan, and participate in various service projects on a local and global level. As always, we follow the Four-Way Test of the things we think, say or do:
Is it the truth?
Is it fair to all concerned?
Will it build goodwill and better friendships?
Will it be beneficial to all concerned?
It is a pleasure and honor to serve the Rotary Club of Beverly Hills along with our distinguished members and feel fortunate for this opportunity.
Please join me as we work together to strengthen our Club and community, the Rotarian way, united as one, as we continue to provide "service above self".
𝓒𝓱𝓪𝓻𝓵𝓮𝓼 𝓛. 𝓑𝓵𝓪𝓬𝓴 𝓘𝓘𝓘
Rotary Club of Beverly Hills, President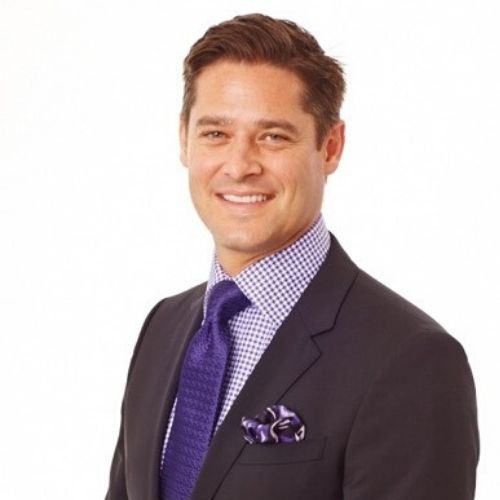 President's Club
The Presidents Club was established in 2020. It is a culmination of all the past Presidents of The Rotary Club of Beverly Hills. They serve as stakeholders of the club who meet bi-yearly to brainstorm and discuss long term goals in an effort to maintain and enrich the long history and heritage of the Rotary Club of Beverly Hills and continue supporting the Four-Way Test while providing "Service Above Self".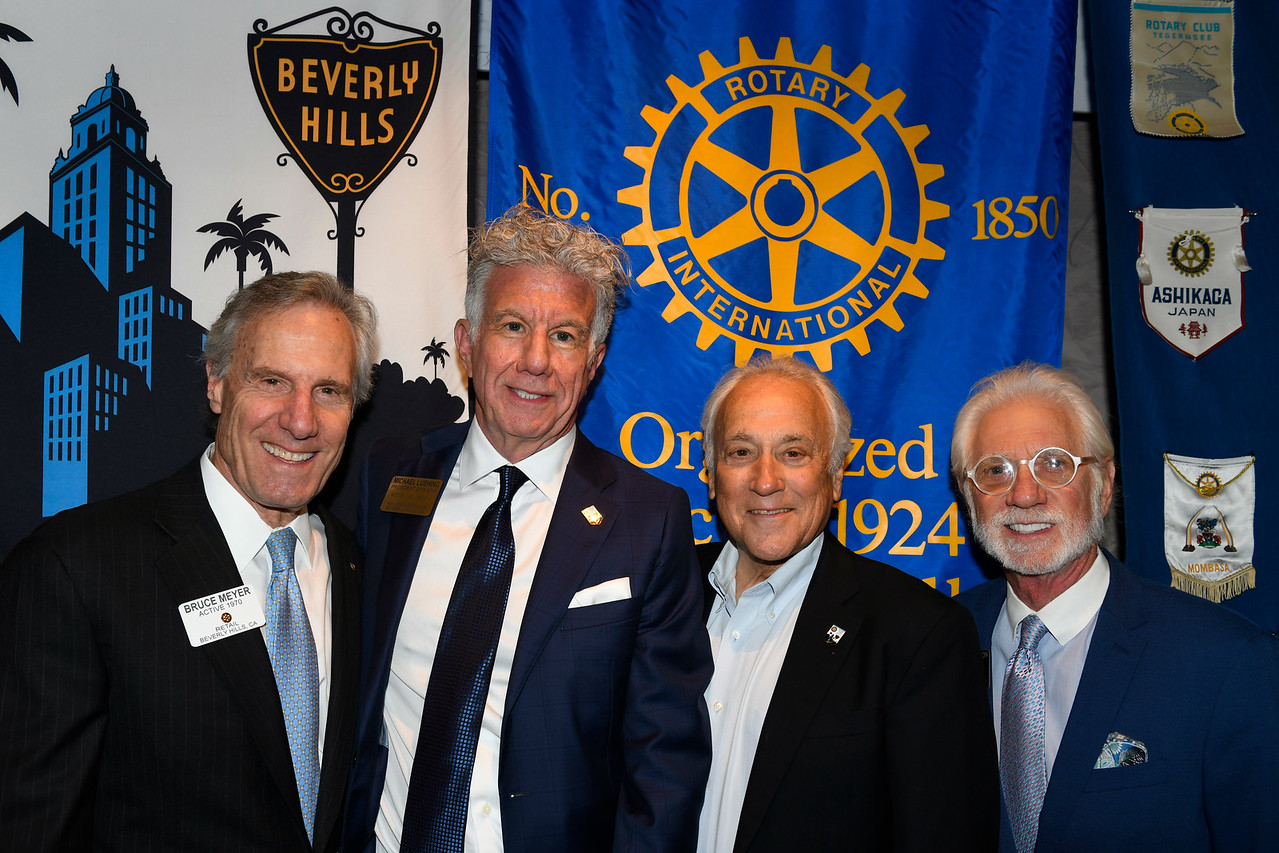 Long Term Stratigic Planning Committee
As our centennial approaches, we strive to celebrate our rich heritage and create a space to discuss long term goals in an effort to stay connected, current, and relevant with our members, city, and community in the future years to come. Our roots run deep and it's important to continue that legacy while moving forward with the changing times. We also thrive to make a global impact through our philanthropic goals and endeavors by thriving to bring equity and resources to those in need.