Howard Slavin
',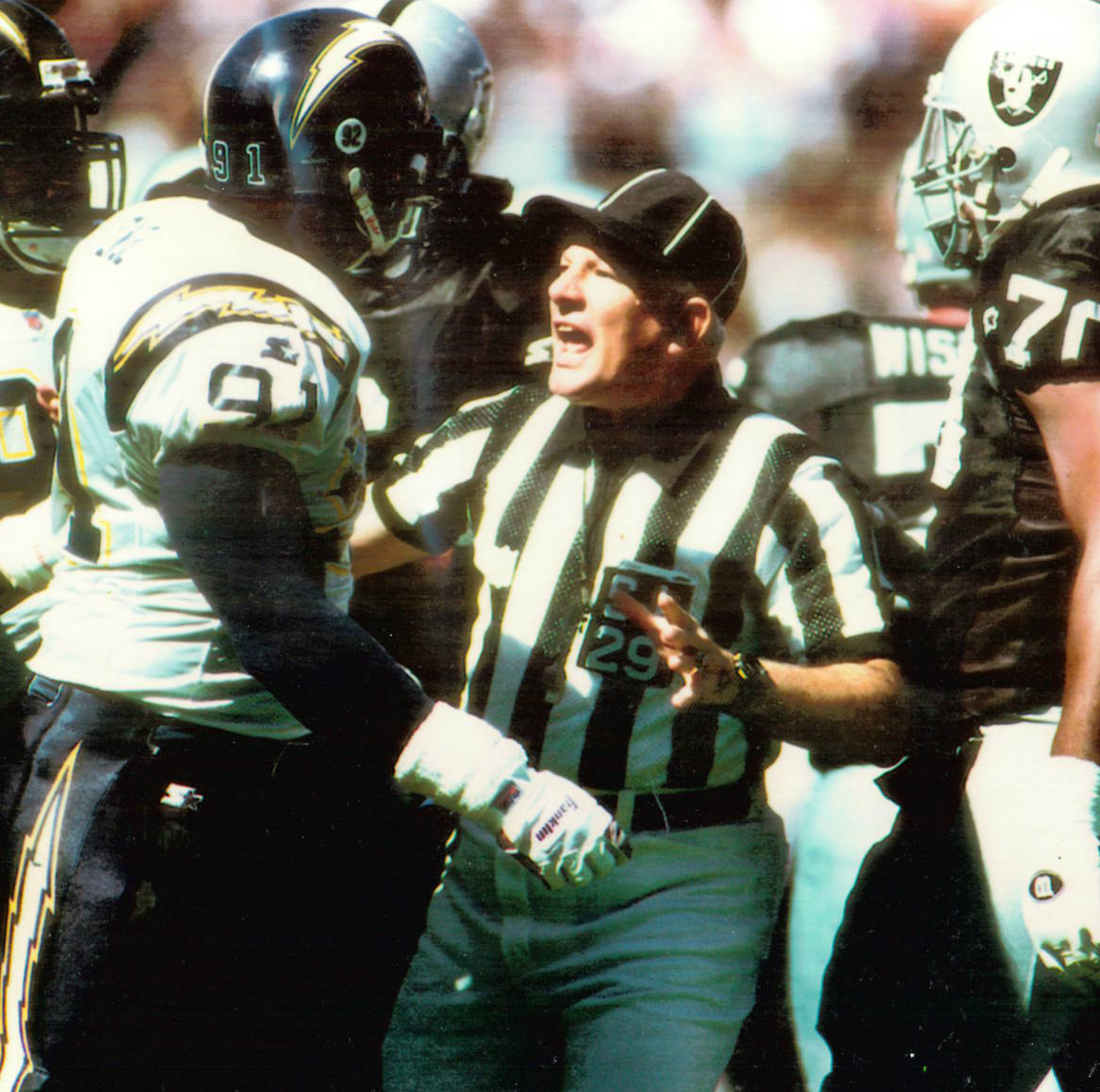 Howard Slavin is an active trial lawyer in Los Angeles. He is a partner in the
Nationwide Firm of Lewis Brisbois Bisgaard & Smith.
Previously a high school defense back and running back,
Howard tried to play as a freshman at USC. He quickly learned that he was neither big
enough nor good enough to play football at that level, His love of the game led to
coaching youngsters in Pop Warner football where he learned about how one
becomes a football official.
Howard started officiating football In the mid-70's, beginning at the Pop Warner level,
then moving steadily upward, from junior levels, through high school, junior college,
small college to the PAC-IO Conference. In 1987, he was hired by the NFL. He spent
the next 29 years as a Side Judge and Replay Official for the NFL until retiring in 2016.
His officiating activities have involved officiating numerous high school and junior
college playoff games; several major college Bowl games and, in 2002, he officiated
at the Super Bowl XXXVI (36), the exciting contest between the Rams and the Patriots
New Orleans. That game ended with the Patriots winning with a last second field goal.
Retired from on-field officiating due to degenerative knee problems, Howard was
asked to continue his officiating activities as a Replay Official in the NFL. His decisions
thereafter took place in the Replay Booth, wearing a coat and tie instead of striped
shirt. Aside from his law practice and officiating, Howard is a private instrument-rated
pilot, having flown his beloved Cessna since 1977.