Mike Karz
The Entertainment Industry: The More Things Change, The More Things Stay The Same
',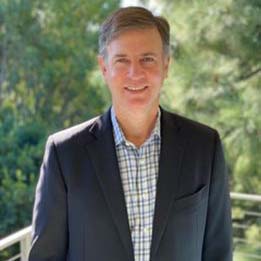 Bio: Mike Karz has several decades of experience as a film and television producer as well as a studio executive.  He co-founded Gulfstream Pictures, a film production and financing company, with Bill Bindley in August 2012. Throughout his career he has focused on creating content for the family and comedy markets.
His producing credits include the three Garry Marshall holiday films. "Mother's Day," the final installment in the popular franchise stars Julia Roberts, Jennifer Aniston, Kate Hudson, and Jason Sudeikis.  The second film in the series "New Year's Eve" featured Robert De Niro, Hilary Swank, Sarah Jessica Parker, Halle Berry, and Zac Efron. The film was the follow-up to Marshall's "Valentine's Day," which grossed over $215 million dollars worldwide and set several box-office records including the biggest romantic-comedy opening weekend and largest President's Day weekend opening of all time.
For television, Karz is currently executive producing "Green Eggs and Ham," an animated series based on the classic Dr. Seuss book. The series airs exclusively on Netflix and stars Michael Douglas, Diane Keaton and Adam Devine.
Karz's current feature is the Disney Plus release "The Secret Society of Second Born Royals' starring Peyton Lee.  Last year, he produced the Netflix film "The Last Summer" starring KJ Apa and an ensemble of young adult stars. Recent releases include the Warner Bros. family film "Alex and Me" starring USA soccer star Alex Morgan, and the animated family comedy "The Nut Job 2", the sequel to the original "The Nut Job," which set the record for the biggest box office opening ever for a non-studio animated movie when it was released in 2014.
Karz also produced the Warner Bros. romantic comedy, "Blended," which reunited Adam Sandler and Drew Barrymore; "Thunderstruck," a family comedy for Warner Bros. starring NBA superstar Kevin Durant; and "Max Keeble's Big Move" for Disney, which was the recipient of a Special Certificate of Recognition from the U.S. Department of Health and Human Services.