Miry Whitehill
',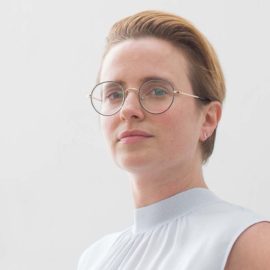 Miry Whitehill is a social entrepreneur, activist, and speaker. Her work over the past decade focuses on immigration, community engagement and social media and digital marketing.
Miry is best known as the founder of Miry's List, the first nonprofit organization to develop a scalable solution to the historic and systemic problem of refugees starting out in America without the things, people and services they need to feel safe and normal. Through crowdsourcing and social media, Miry's List addresses the needs of families resettling as refugees by connecting them with their new American neighbors. Since its founding in 2016, Miry's List has served over 320 families from countries including Syria, Afghanistan, Iraq and Iran and activated over 70,000 America people to welcome their resettling neighbors.
Prior to founding Miry's List, Miry worked in digital advertising, helping Fortune 500 companies grow their audience online through video, social media and influencer outreach.
As a speaker, Miry empowers audiences to support and uplift families and individuals resettling in America as refugees, focusing on inclusivity, equity, safety and freedom in all its forms, civility, and a shared sense of belonging. Through storytelling and personal anecdotes, she has dedicated herself improving the experience for families resettling as refugees in America by connecting them with their neighbors.
Most recently Miry was the recipient of the 2019 LinkedIn Compassion Award and in 2018 she was recognized as 1 of 11 Women Making L.A. A Better Place by Los Angeles Magazine. Miry is the coauthor of People of the World, A Migration Story, which will come out in 2020, and creator of People of the World Migration Club, which piloted at Eagle Rock Elementary in Spring, 2019.