Jerome "Jerry" A. Lucido, Ph.D.
',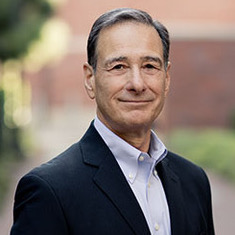 Topic: The Case for Change in College Admission
Jerome A. (Jerry) Lucido is Professor of Practice at the USC Rossier School of Education and also serves as the executive director and founder of the USC Center for Enrollment Research, Policy, and Practice at the University of Southern California.  As professor and center director, he initiated the master's program in Enrollment Management and Policy at USC, designed and teaches in the USC Leadership in Enrollment Management program, initiated the Southern California College Advising Corps, conducts research in the areas of admission and enrollment management, and hosts an annual conference for admission and enrollment professionals.  He is the author of numerous articles and book chapters, advisor to the Access and Diversity Collaborative, Cambridge Assessment International Examinations, and is called upon to speak nationally on issues of college admissions, access, and success.
Prior to joining the faculty, he served as USC's Vice Provost for Enrollment Policy and Management and in the same capacity at the University of North Carolina at Chapel Hill.  In these roles, he was responsible for undergraduate and graduate admission, academic records and registration, and graduation rates initiatives. He has played a leading role at the national level in initiatives to improve access for low-income and underrepresented students and to design and execute effective and principled college admission and enrollment management practices.