Christian Hand
The Magic Behind The Music
',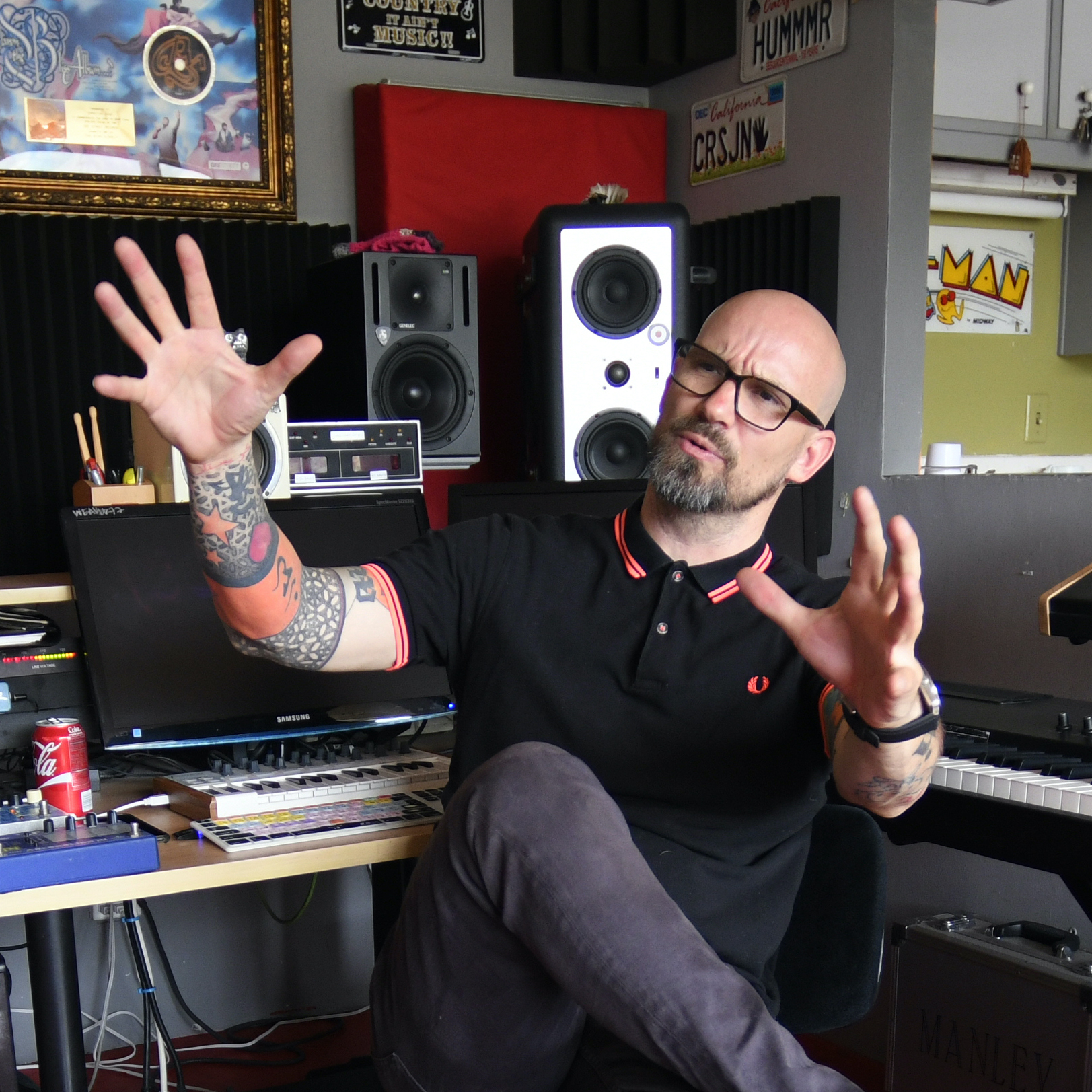 Christian Hand is a British musician, music producer, radio personality, and voice-over artist. Born in Tittensor, Stoke-On-Trent, England on January 27th, 1969, his family then moved to Botswana, Africa. In 1976 the family returned to the UK and lived in London until re-locating to Port Jefferson, Long Island.
Hand attended The State University of New York at Purchase (Purchase State College). While there he was instrumental in revamping its college radio station, WPUR (now WPSR). Upon graduation from Purchase State University, Hand was offered a job touring with P.M. Dawn part as of the World of Music, Arts and Dance (WOMAD) Festival with Peter Gabriel. His official title was drum technician, although he was originally hired as a lighting tech, and he also acted as ad-hoc Stage Manager.
Christian is also a DJ on 95.5 KLOS in Los Angeles. Over the past couple of years he has curated, and grown, a ground-breaking radio segment he calls "The Session" where he takes you through a track-by-track breakdown of some of the greatest songs ever recorded and reveals the magic behind the music.